KAYDEN HOWARD
SENIOR VICE PRESIDENT HEALTH, SAFETY & ENVIRONMENTAL PROGRAMS
DEAN M. PIACENTE
Chief Executive Officer
Dean Piacente serves as the Chief Executive Officer for OmniTRAX, Inc., one of North America's largest privately held transportation services companies.  As CEO, Dean oversees the daily operations of the company's Short Line Railroads, Terminal Services, Transload Services, and Industrial Development / Real Estate Services. 
One of the industry's most respected rail executives, Dean amassed a diverse thirty-two-year career with CSX Corporation, a multibillion-dollar Class I Railroad Company.  Piacente's deep commercial, terminal operating, and finance experience is derived from multiple assignments and senior leadership roles including CSX Vice President Sales & Marketing, Vice President of Financial Planning & Analysis, and President of CSX's bulk transloading business TRANSFLO.  Dean's industry service also includes board of director appointments to various transportation associations. 
A New York native and Florida State University graduate, Piacente holds executive education credentials from Harvard Business School and Columbia University.  
SERGIO A. SABATINI
President and Chief Operating Officer

Sergio Sabatini brings 25 years of freight rail experience both in the Class 1 and short line space. Sergio is currently the President for OmniTRAX. Prior to being President, Sergio was the Chief Operating Officer for 6 years.
Prior to joining OmniTRAX's Leadership team in 2013, Sergio served in several capacities with Canadian Pacific Railway over the course of eighteen years. These roles included the management of road and yard terminals in Field Operations, direct management, and oversight of all aspects of Safety, Risk Management and Hazardous Materials, as well as coordinating the company's development and implementation of the strategic plan.
Sergio earned his M.B.A. from Royal Roads University, British Columbia, Canada.  He also holds a Bachelor of Science and a technical diploma in Occupational Health and Safety.
ROBERT Y. WALKER
Chief Financial Officer
Robert Walker joined OmniTRAX as its Chief Financial Officer in early 2020 overseeing all finance functions including accounting, tax, financial planning, and treasury operations. Before coming to OmniTRAX, Mr. Walker served as Chief Operating and Financial Officer for The Madison Companies and affiliates, a private investment firm. Prior to The Madison Companies, he served as Executive Vice President and CFO of property operations and redevelopment at Apartment Investment and Management Company, a publicly traded REIT, and as Senior Vice President and CFO for Miller Global Properties, a private equity real estate fund manager.
Mr. Walker started his career in audit and advisory services at Ernst & Young before serving as Global Controller for GE Capital Real Estate. He is a CPA and earned an MBA from the University of North Texas and a BA in Accounting from the University of Texas.
Ryan W. Higgins
Chief Commercial Officer
Ryan Higgins serves as the Chief Commercial Officer at OmniTRAX, a role in which he is responsible for all aspects of customer relationships, growth and development.  This includes railroad sales and marketing, as well as industrial and economic development, corporate strategy and market research.
With more than 20 years of industry experience, Ryan joined OmniTRAX from CSX Transportation, where he held multiple positions in Sales, Marketing, Business Development and Operations in locations across the network.  He most recently served as Senior Director of Merchandise Sales, with responsibility for a $3 billion portfolio, including Agriculture, Food, Fertilizer, Ethanol, Metals, Military and Machinery.
Prior to joining CSX, Ryan spent seven years as a transportation industry consultant and analyst in Washington, DC, advising transportation agencies, rail shippers and carriers across North America with respect to a variety of strategic, commercial, operational, financial and institutional issues.
Ryan has an MBA in Transportation, Logistics and Supply Chain Management from the Robert H. Smith School of Business at the University of Maryland and a BA in Political Science from DePauw University.  He also holds the Certified in Transportation & Logistics (CTL) designation from the Association of Supply Chain Management.
JOHN G. SPIEGLEMAN
Chief Legal Officer and General Counsel

John Spiegleman serves as Chief Legal Officer and General Counsel of OmniTRAX and Broe Real Estate Group (BREG). John's over 25 years of experience in law, real estate and M&A aligns with our strategic initiatives.
Prior to joining OmniTRAX, John served as Executive Vice President and General Counsel of DCT Industrial Trust Inc. (NYSE:DCT) from 2011 to 2018.  DCT was a publicly traded real estate investment trust (REIT) specializing in the acquisition, ownership and development of warehouses throughout the United States.  He concluded his career at DCT by orchestrating the merger of the company into Prologis, Inc.  Mr. Spiegleman previously served as Senior Vice President and Assistant General Counsel of Apartment Investment and Management Company (Aimco) (NYSE:AIV) from 2006 to 2011. Aimco is a public REIT specializing in the ownership, management, development and redevelopment of multi-family assets. While at Aimco Mr. Spiegleman was responsible for managing the legal aspects of all company transactions.  Before joining Aimco, Mr. Spiegleman was Senior Vice President of Miller Global Properties from 1999 to 2006.  Miller Global Properties, a privately held company, is an owner, developer and operator of office and hotel properties in the United States and abroad.  While at Miller Global, Mr. Spiegleman served in both legal and business roles.
John, a Denver native, received his BA in economics from Denison University and his JD from the University of Colorado School of Law.
ANDREA S. MALTER
Chief Human Resources Officer
Andrea Malter serves as the Chief Human Resource Officer for OmniTRAX Inc.
Prior to joining OmniTRAX, Andrea spent two years consulting for OmniTRAX re-engineering business processes.  Prior to her affiliation with OmniTRAX, Andrea served as CFO for the Jesse White Foundation, a non-for profit in Illinois.  Andrea was also a VP of Finance for Robertshaw, Inc. a leading global design, engineering and manufacturing company in the white goods industry.  Prior to her time at Robertshaw, she held numerous positions in Finance across several industries/companies including: Invensys Controls a UK technology company, Continental AG, and Motorola Inc.
Andrea holds an MBA from the Kellogg School of Management at Northwestern and a Bachelor of Science Degree in Finance from the University of Illinois.  In addition, Andrea holds the designations of CPA, CMA, CGMA, and SHRM-CP.
Andrea grew up and spent most of her life in Chicago but has lived in Tianjin, China, worked for a year in Mexico and has residences in both Denver and Chicago.  Andrea enjoys traveling and is a black belt in Tae Kwon Do.
Jeff C. Goutcher
Senior Vice President, Sales
Mr. Brinner serves as the Executive Vice President of Corporate Development for OmniTRAX. Scott's mission is to identify, develop and execute opportunities to create, grow and continually enhance valuable enterprise-wide strategic relationships with the customers and other partners of OmniTRAX, and to identify and pursue new investment and acquisition opportunities that will result in continued growth and expansion of OmniTRAX's vision of being a leading edge supply chain services provider.
Prior to joining OmniTRAX, Mr. Brinner spent thirteen years as an investment banker, working for A.G. Edwards, Wachovia, Wells Fargo, and most recently, Raymond James. As an investment banker, Scott covered the transportation industry, including Class I rail, Shortline rail, trucking, logistics, shipping and several other related subsectors. Over that time period, he advised companies on acquisitions, executed numerous company sale assignments, and completed many public and private equity and debt offerings. Prior to being an investment banker, Mr. Brinner spent time working for Emerson Electric in St. Louis, Missouri, and Ernst & Young in Atlanta, Georgia.
Mr. Brinner holds an M.B.A. from the University of Chicago, and a M.A.C.C. and B.A. from Miami University. In addition, Mr. Brinner formerly held both the CFA and CPA designations. He currently resides in Denver, Colorado, with his wife and three kids and enjoys fitness, skiing, golf, ice hockey, reading and traveling.
Jeff C. Goutcher
Senior Vice President, Sales
Jeff Goutcher is joined OmniTRAX as Senior Vice President of Sales and reports to our Chief Commercial Officer.
Jeff joins us from Florida Gulf & Atlantic Railroad, LLC (FGA) where he was the Director of Marketing & Sales.
Prior to working at FGA, Jeff worked at CSX Corporation for 22 years.  Jeff's most recent title at CSX Transportation was Director of Utility Coal. Prior to this role, he led a team of Business Managers responsible for the Chemical and Petroleum market as Director of Sales.
Jeff has a Master's Degree in Business Administration from the University of Texas Arlington and a Bachelor's degree in Business Administration from Wartburg College.
Brian C. Ward
Senior Vice President, Marketing Development & Transload
Brian joined OmniTRAX in March of 2021 as President for Winchester & Western Railroad before assuming his current role in June of 2021.
To OmniTRAX, Brian brings a wealth of knowledge to our organization with his vast experience in the Railroad industry. Prior to joining OmniTRAX, Brian was the Principal Consultant at Ward Rail & Transload Consulting where he advised clients in areas of transportation economics, negotiations, and project management. Prior to working at Ward Rail & Transload, Brian was Chief Executive Officer at Arrow Holdings, LLC, a bulk material rail transloading and rail car cleaning organization and President at TRANSFLO Terminal Services, CSX's bulk material rail transloading organization, and Director of Sales & Marketing at CSX Transportation.
Brian has a Master's Degree in Supply Chain Management from the University of Denver and a Bachelor's degree in Political Science from Wake Forest University.
Nathan R. Brown
Senior Vice President, Corporate strategy
Nathan serves as the Senior Vice President of Corporate Strategy for OmniTRAX. Nathan is directly responsible for developing and executing all strategic growth across the organization. In addition, he is responsible for Research & Analysis across the Broe Group, Railroad Real Estate, and Corporate Development.
Nathan has a Master's Degree in Supply Chain Management from the University of Denver and a Bachelor's degree in Accounting and Finance from Gonzaga University.
Jason M. Berryhill
Senior Vice President, Information Technology

Jason Berryhill is responsible for supporting OmniTRAX's customers, operations and employees through technology and is leading our ongoing digital transformation.
Prior to joining OmniTRAX, Jason served in a number of executive leadership positions including: Chief Information Officer at ICWG, a retailer with over 900 properties across 15 countries; Vice President of IT at multi-national manufacturing company CSG, where he drove the technology strategy and integrations through numerous acquisitions; Re-built the IT organization at Maxwell Technologies, a public green-energy manufacturer purchased by Tesla; and head of IT for the Americas/Pacific region at Zeiss.
Earlier in his career, Jason served seven years at Whirlpool, where he headed the global SAP systems group and launched their Enterprise Architecture practice. Jason began his career at an e-commerce start-up launched by SAP and Intel.  Jason received his B.S. in Business Administration from California State University, Chico.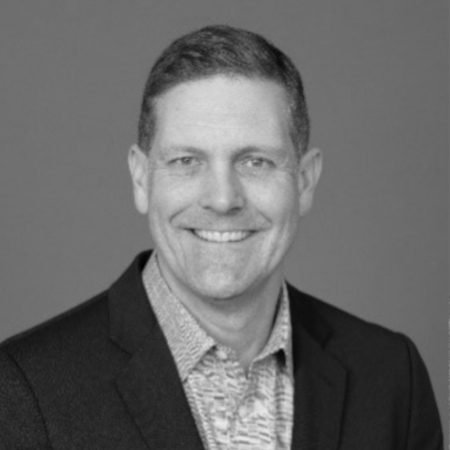 Carl d. kroger
Senior Vice President, Financial Shared Services

Carl Kroger joined OmniTRAX as Senior Vice President, Financial Shared Services in 2018 and reports to our Chief Financial Officer.  He leads the accounting, revenue/billing, treasury, accounts payable, accounts receivable and tax functions. Prior to OmniTRAX, he was the Chief Financial and Operating Officer of 1Above, an international wellness beverage startup, where he was responsible for all administrative functions as well as product development, production, distribution and online sales.  Prior to 1Above, he led the financial reporting group at The Wendy's Company and was responsible for all external reporting.
Carl started his career at Deloitte in their audit and advisory group.  Over his 14-year tenure he worked in their New Zealand, Australian, San Francisco, CA, Washington, D.C. and Columbus, OH offices primarily serving financial services clients.  He is a CPA and Chartered Accountant and holds a Bachelor of Commerce in Financial Management.
John A. Bradley
Senior Vice President Operations
John Bradley serves as Senior Vice President of Operations and is responsible for the operations of all the OmniTRAX rail properties.  John has over 27 years of experience in the rail industry in both the Class 1 and Shortline space.
Prior to joining OmniTRAX in 2017 John served in various leadership roles with CSX over the course of 23 years.  These roles covered all aspects of railroad field operations focusing on safety, service and strategy most recent positions including Division Manager Chicago Division, Vice President Transportation – South, and Vice President Service Design.
John earned a BS in Business Administration from Stetson University and is a graduate of the Harvard Business School Executive Leadership Program.
Scott R. Bell
Senior Vice President of Finance
Scott serves as the Senior Vice President of Finance for OmniTRAX and oversees the company's Financial Planning and Analysis department.  Scott has over 20 years of accounting, finance, and rail industry experience.  Prior to being Senior Vice President of Finance, Scott served as Interim Chief Financial Officer and Controller with OmniTRAX.
Scott started his career in public accounting performing tax and advisory services and worked in railroad operations on the Durango & Silverton Narrow Gauge Railroad. He is a CPA and earned a bachelor's degree in Accounting from Fort Lewis College.
KAYDEN HOWARD
SENIOR VICE PRESIDENT HEALTH, SAFETY & ENVIRONMENTAL PROGRAMS
As an accomplished global executive and respected leader, Kayden has a distinguished track record of leading and improving health, safety, and environmental programs, optimizing operations, and promoting sustainability. Over the course of her career, she has successfully guided large teams and organizations in legal affairs, human resources, sustainability, and health, safety, and environmental initiatives, primarily in the freight rail sector. Renowned for taking high functioning teams to the next level, Kayden has consistently delivered end-to-end process improvements while transforming organizations.
As Senior Vice President Health, Safety and Environmental Programs, Kayden serves as Chief Safety Officer, Chief Environmental Officer, and Chief Sustainability Officer for OmniTRAX, where she leads ESG reporting and initiatives, environmental protection, worker safety and health, public safety, and hazmat preparedness and response across the Company's U.S. and Canadian operations.
Prior to joining OmniTRAX, Kayden served as Vice President of Health, Safety, and Environmental for Kansas City Southern (now Canadian Pacific Kansas City). Kayden's extensive legal career includes serving as legal counsel to KCS, leading business litigation matters in private practice, and prosecuting violations of federal labor and employment laws for the United States Department of Labor, Office of the Solicitor. Kayden is a University of Missouri-Columbia alumna and holds a law degree from the University of Kansas. She is licensed to practice law in Missouri and Kansas.
KEVIN SCHIPPER
SENIOR VICE PRESIDENT OF RISK MANAGEMENT
Kevin joined OmniTRAX in 2009 and currently serves as Senior Vice President of Risk Management for OmniTRAX and Broe Real Estate Group (BREG). He oversees insurance programs, alternative risk transfer, claims, and a wide array of risk management responsibilities across multiple business lines.
Kevin has a master's degree in transportation management from the University of Denver and a B.S. in finance and business administration from the University of Colorado Boulder.