Pat Broe founded his namesake company in 1972 as a Denver-based real estate asset management firm. Beginning with small residential and commercial rehabilitations, he soon began to accumulate a portfolio of properties. He began trading land, assembling development sites and repositioning commercial properties, primarily in the central business district of Denver. These activities provided the base from which The Broe Group grew and diversified into its present form.
Over the course of four decades, Mr. Broe has built a diversified private equity investment enterprise with a multi-billion dollar asset base with investments spanning a wide range of industries, including commercial and residential real estate, medical office buildings and assisted living communities, diverse transportation-based companies, medical devices, agricultural investments as well as energy ventures such as oil and gas exploration and production and coal mining.
Mr. Broe focuses on the strategic direction of the company, investment policy and financing activities, and the identification of attractive assets for acquisition.
Dean Piacente serves as the Chief Executive Officer for OmniTRAX, Inc., one of North America's largest privately held transportation services companies.  As CEO, Dean oversees the daily operations of the company's Short Line Railroads, Terminal Services, Transload Services, and Industrial Development / Real Estate Services.
Piacente joins OmniTRAX following a thirty-two-year career with CSX Corporation, a multibillion-dollar Class I Railroad Company.  Piacente's deep commercial, terminal operating, and finance experience is derived from multiple assignments and senior leadership roles. A New York native and Florida State University graduate, Piacente holds executive education credentials from Harvard Business School and Columbia University.
Partner, Three Leaf Ventures
Kiki Broe is currently a partner at Three Leaf Ventures, a venture-stage fund focused on leveraging wireless communication technology to transform the conventional healthcare model. Partnering with entrepreneurs and innovators from seed to pre-IPO stage financing, Three Leaf Ventures focuses on health, IT, mobile and consumer applications, telemedicine and genomics that foster proactive, educated and engaged consumers, advance the shift from population-based medicine to individualized healthcare, and improve personal health and healthcare.
Ms. Broe is the oldest daughter of Pat Broe and holds a certificate in Public Health Sciences from the Colorado School of Public Health and a B.A. in Neuroscience from Pomona College.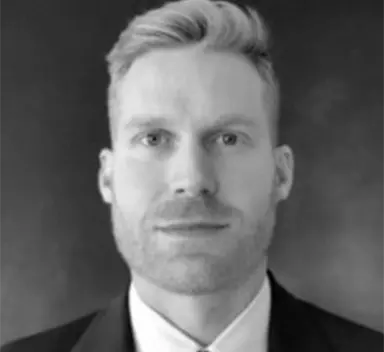 Sean Broe is the eldest son of founder Pat Broe and has been involved with the Broe Organization since 2009.
Beginning in residential real estate, Sean founded Broe Real Estate's foreclosure flipping program "RE Acquisitions," successfully acquiring and divesting more than 180 single homes in the period of 18 months.
Mr. Broe also spent a considerable portion of his tenure at Broe as a principal member of The Great Western Oil and Gas Company, where he was responsible for long-term strategic oversight and integration of the rapidly expanding energy platform.
While continuing to play a role in the strategic direction of Broe Real Estate and Great Western Oil and Gas, Mr. Broe is also a Board Member of OmniTRAX where he is responsible for determining long-term strategic direction as well as oversight of corporate culture and development.
Brad Skinner has more than 44 years of experience in the transportation and logistics industry in both the United States and Mexico. Currently, Mr. Skinner serves as a Board Member of  OmniTRAX, and previously as Executive Chairman. He currently serves as a member of multiple Boards of Directors focused on rail, truck and technology innovations.
Mr. Skinner has extensive experience based on accomplishments attained for companies and entrepreneurs throughout his career. He served as Vice President of Business Development for Greenbrier Companies, Chief Executive Officer of Trans-Trade, Inc., held senior management positions at Schneider National (Truckload), BN Motor Carriers, Southern Pacific (Rail), Fritz Companies (Logistics) and created and oversaw the management and expansion of Transportacion Ferroviaria Mexicana, a highly successful Mexican rail carrier, which became a part of Kansas City Southern. Throughout his career, Mr. Skinner has successfully created and transformed organizations into highly productive, visionary and efficient ventures, and in the process added significant value for investors and customers.
Mr. Skinner graduated from Portland State University where he earned a double major in Political Science and Urban Administration.
Cameron Scott was appointed Executive Vice President and Chief Operating Officer of Union Pacific in 2014. In that role, he was responsible for train operations throughout 23 western states, including management and maintenance of locomotives, rail cars, tracks, train dispatching and crew calling. Mr. Scott was previously Vice President – Network Planning & Operations (NPO), responsible for directing the railroad's service design and evaluation, transportation planning, network and capital planning, network development and joint facilities activities. Prior to his appointment to NPO, he held the position of Regional Vice President – Western Region.
Mr. Scott graduated from Arizona State University with a BA in Business Management and earned his MBA from the University of Texas. He also completed the Executive Management Program at Stanford University.
David Garin was appointed Group Vice President, Industrial Products at BNSF in 1999, with sales and marketing responsibilities for the $6.0 billion carload segment including chemicals, crude oil and petroleum products, building products, construction products, beverages, perishables and canned goods. He began his career in the railroad industry as a management trainee in 1983 in St. Paul, Minn., and relocated to Fort Worth in 1992. Mr. Garin has held a variety of leadership positions in audit, corporate accounting, financial reporting, strategic planning and marketing and sales. He also sits on the board of several transportation related companies.
Mr. Garin holds a BA in Finance and Accounting from Augsburg College and graduated from the Advanced Management Program at Harvard Business School.
Mike Brothers has held the title of the Managing Director of Debt Capital Markets at Fifth Third Securities for the past eleven years.  Mr. Brothers serves as the lead in delivering loan and bond capital market solutions to private equity owned companies. Additionally, Mr. Brothers focuses on companies in the transportation, restaurant, agriculture, food, and beverage industries.
Previously, Mr. Brothers served as Senior Vice President of Charter One Bank and Managing Director of Capital Markets at National City Bank. During his tenure at National City Bank, Mr. Brothers was responsible for all capital markets activity in the state of Illinois, including syndications, private placements, mergers and acquisitions and interest rate and foreign exchange rate management. Prior to National City, Mike spent four years in commercial banking with Bank of America and began his career with NBD Bank (now JP Morgan Chase) in Detroit.
Mr. Brothers received his MBA from the University of Notre Dame with High Honors and his B.S. in Finance from Bradley University.